Latest News
Here's a recent review from the New London paper for a concert of Mozart Sinfonia Concertante last week:
Published January 28. 2018 3:31PM | Updated January 29. 2018 5:54PM
By Lee Howard (/apps/pbcs.dll/personalia?ID=l.howard) Day staff writer
Miller, Porfiris wow crowd during Saturday's Eastern Connecticut Symphony Orchestra performance
New London -- Violinist Anton Miller and violist Rita Porfiris wowed a packed Garde Arts Center Saturday during an Eastern Connecticut Symphony Orchestra concert that featured them in the demanding "Sinfonia Concertante" (K.364) by Wolfgang Amadeus Mozart.
Playing on Mozart's 262nd birthday, the so-called Miller-Porfiris Duo, who are both on the faculty at the Hartt School of Music in Hartford, played the score to the hilt, he with lightning quick hands and the stance of a boxer and she with impeccable counter-punch timing and charming phrasing.
The duo was never so affecting as in the slow second movement, a love song that constantly shifted between the impetuous violin and the imploring viola wrapped in beautiful Mozart melodies and exquisitely played.
"It's one of Mozart's greatest concertos," Miller enthused in a pre-concert talk, noting that his 1780 violin likely had begun construction a year earlier, in the same year Mozart penned the piece.
Miller and Porfiris provided a few extra smiles when they gave the audience an encore piece, the Hoe-down from Aaron Copland's "Rodeo." The tour de force elicited a long ovation.
---
Some great reviews for the new CD rolling in!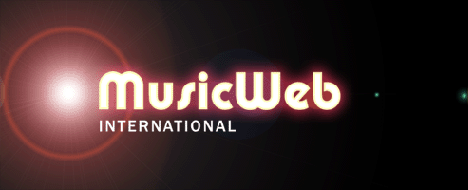 Divertimenti
Robert FUCHS (1847-1927)
12 Duos for violin and viola, Op.60 (1898) [28:38]
Ernst TOCH (1887-1964)
Divertimento for violin and viola, Op.37 No.2 (1926) [9:21]
Bohuslav MARTINŮ (1890-1959)
Duo for violin and viola No.2, H.331 (1950) [14:34]
Miller-Porfiris Duo: Anton Miller (violin): Rita Porfiris (viola)
rec. Drew University, New Jersey, undated
Private release [52:52]
Albums of violin and viola duets are not impossibly rare on disc these days, fortunately, as they afford the opportunity – and this, on the other hand, is quite rare – of hearing the complete cycle of Robert Fuch's Twelve Duets, Op.60. That's part of the undertaking made here by the long established American duo of Anton Miller and Rita Porfiris and they craft each of the pieces with thought and care.

Fuchs, professor of composition and theory at the Vienna Conservatory, published the duets in 1898. The short vignette pieces attest to the spirit of geniality and warmth that ran through his music, famously in the case of the popular Serenade, and that so endeared him to Brahms. In 1905 he made a transcription of the duos for violin and piano. The duets embrace a large quotient of charm (No.1) as well as peppy sense of baroque-tinged wit (No.3) and lilting dance themes, as in No.4. Fuchs ensures that both instruments can be heard fully and sonorously and that they retain their own timbral individuality. There's a gemütlich touch to the fifth of the set which is a little Brahmsian in the way that Fuch's violin sonatas are infused with Brahms' influence. No.6 is songful and again shows Fuchs's ability to make a real ensemble sound out of the two instruments and to make that sound richer and more resonant than it might otherwise be. No.9 is jaunty, 10 relatively fast-paced and No. 11 a gracious slow waltz. The first recording of any of these duos came back in 1921 on a Vocalion disc, where Albert Sammons and Lionel Tertis played numbers 3, 4 and 9 with the kind of romanticist spirit and infectious dynamism that has seemingly disappeared form the face of the planet. That performance can still be heard on Biddulph, in a disc devoted to Tertis' acoustic recordings.

Ernst Toch's Divertimento, Op.37 No.2 was composed in 1926 just before the Viennese-born Toch emigrated. This was a piece to which Heifetz and Piatigorsky turned, refashioning it, partially, for violin and cello in 1965. But this latest entrant significantly improves on that arrangement by presenting the real thing. The three-movement work is brisk, brusque even, intense and exciting and full of expressive dissonances. The finale meanwhile has a tart, almost satiric profile, though the emergent melody and March themes are expertly played.

Martinů's Duo No.2 also receives a wise and valuable reading. Miller and Porfiris catch its songfulness and energetic brio and if, in the final resort, they lack a touch of expressive depth in the central, slow movement, they do project a spare, rather reserved view that reflects credit on them.

The two Viennese composers and the Czech make for intriguing guests on this disc. The artwork and notes are particularly imaginative and attractive, and if the programme appeals the performances support the premise admirably.

Jonathan Woolf
Anton and Rita with one of our favorite pianists, Joseph Kalichstein, perform Schubert's Trout Quintet in Providence, RI (not pictured: John Pellegrino and Paul Kushious)
photos by Craig Kohanski
Aerial view of the MP2
Anton and Rita teaching kids about string music at Prescott Elementary in Lincoln, NE